Event Prop Hire Portfolio
Bedouin Seating . Indian Dining . Moroccan Furniture
Creating a mesmerising, beautiful event is all in the details. At Moroccan Marquees, we can supply all the soft furnishings, tableware, lighting and more to create the perfect Boho Bedouin party, Indian lounge area or Moroccan themed event.
Moroccan Prop Hire
Styling your event, whether it's in a hired venue, stretch tent or at home, means creating atmosphere. With our tent hires, we offer a range of prop hires that help to evoke the stylings of Bedouin, Indian or Moroccan themed celebrations.
You can choose from a range of items, on top of or separate to the collections we offer.
 Price guide
Low level table with cushions and accessories – from £50
Individual cushions – £3 to £10 each
Individual lanterns – £2 to £20 each
Colourful beanbags – from £10 each
Moroccan rugs – from £10 onwards
Drapes and tablecloths – from £5 each
*Prices are for a guide and do not include labour or delivery costs.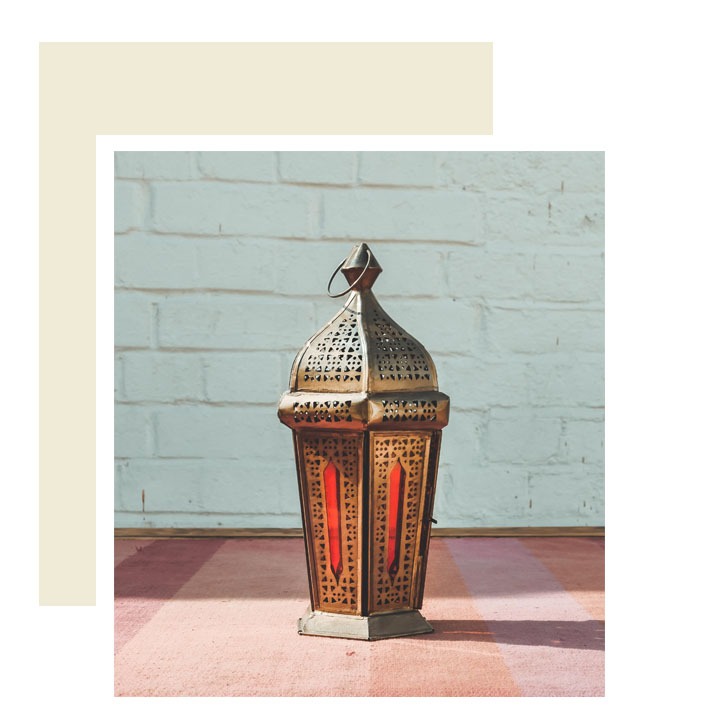 Cushions
We have cushions in all shapes and sizes! Add a soft finish to rustic seating for your guests to appreciate, or use our large floor cushions to complete a low table dining experience. 
Vessels
Vessels, vessels, vessels… you can never have enough pots and vases to put your decorative bits and pieces into. From a flower vase to just pure decoation – the choice is yours.
Rugs
Bringing comfort and colour to the floors of your party! Our rugs are durable and can be used as floor statement pieces or a subtle touch of soft furnishing.
Flowers
We offer real and artifical flowers to accompany your party decorations. See our artifical collection and get in touch for details on our real floristry. 
Lanterns
Decorative lighting is key to a successfully styled party. Add lanterns, tea lights and soft ambient lighting to your setup with our traditional collection of props.
Low Tables
We love low tables here at Moroccan Marquees, use for guest drinks dotted around your space or simply add further decorations ontop. Choose a table from our collection.
Informal Seating
Style your party with a truly Moroccan seating setup! Low seating can be accompanied by cushions too, mix and match or opt for our premade packages. Check our our seating here.
Other & Sourcing
We have a small selection of misc items and accessories to add those special finishing touches, from small demijohns to wooden camels – check out our stock!
Looking for a Premade Package?
Struggling to put all the pieces together with your event? Don't forget we have made things easy for you with premade themed packages to choose from.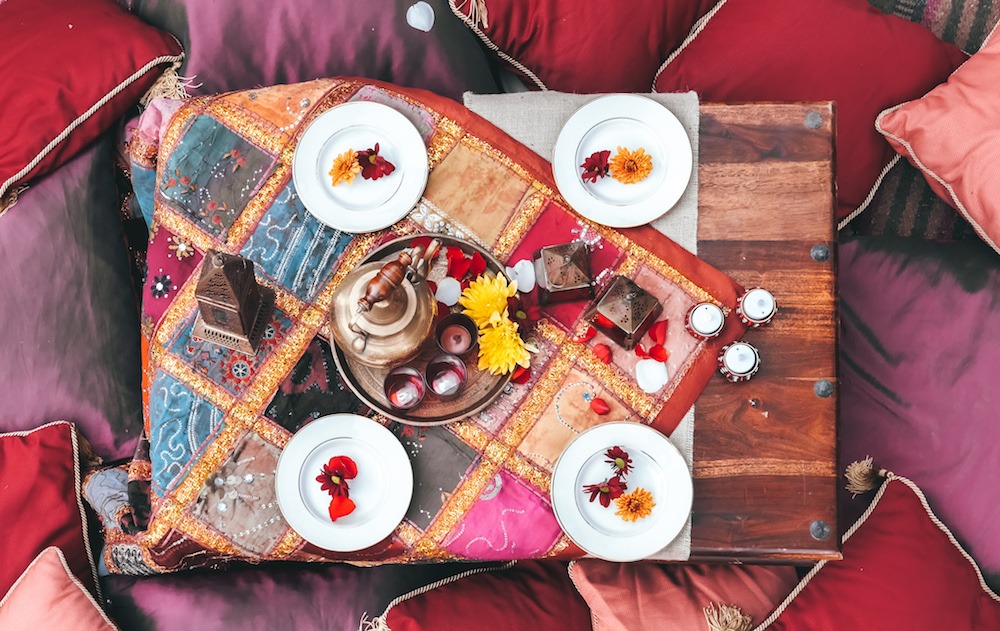 Hire Props for your Event
Ready to get started? Contact us to book your table decorations, soft lighting, Moroccan seating and more. You can also book your Bedouin tent at the same time, which we can set up and deliver with all your prop hires.