Indian Pagodas are a stylish, understated choice for intimate events or small parties. Inspired by the "tent palaces" of northern India, these pagodas are simpler than other larger tents.
Indian marquees feature a single coned roof and signature draperies around each of its poles, creating a private yet open air area.
Our Indian Pagoda Packages
There are two main packages for our Indian Pagoda hire: decorated and un-decorated. Pagodas are a flexible space which allows them to be used for bands, ceremonies, a bar or as a chill out area with large cushions and rugs for soft seating. Depending on what you are using the pagoda for, on its own or alongside a larger marquee, will determine which package you need.
What Is Included In Indian Marquee Hire?
Our pagodas are round in structure, as opposed to square, and includes a covering. They are not to be confused with pergolas, which do not feature a roof-like covering but rather beams or a lattice atop them.
If you select the decorated Indian marquee package, the standard decoration includes: coconut matting, richly coloured rugs, elegant drapes for walls and entrances, soft cushions and an optional low level table covered with Indian accessories.
Pagoda Marquee Sizes & Colours
All our Indian Marquee hires are for 4 metre diameter Indian pagodas.
If there is a particular colour theme for your event, let us know and we'll do our best to find you a coordinating coloured Indian pagoda.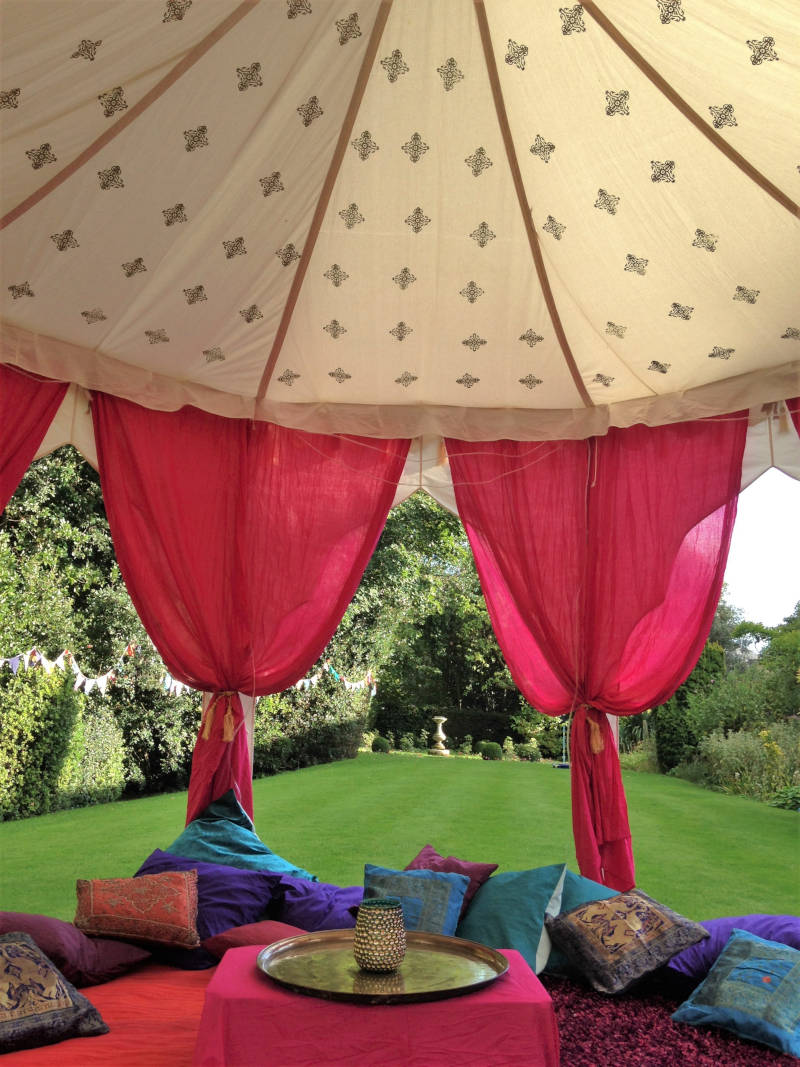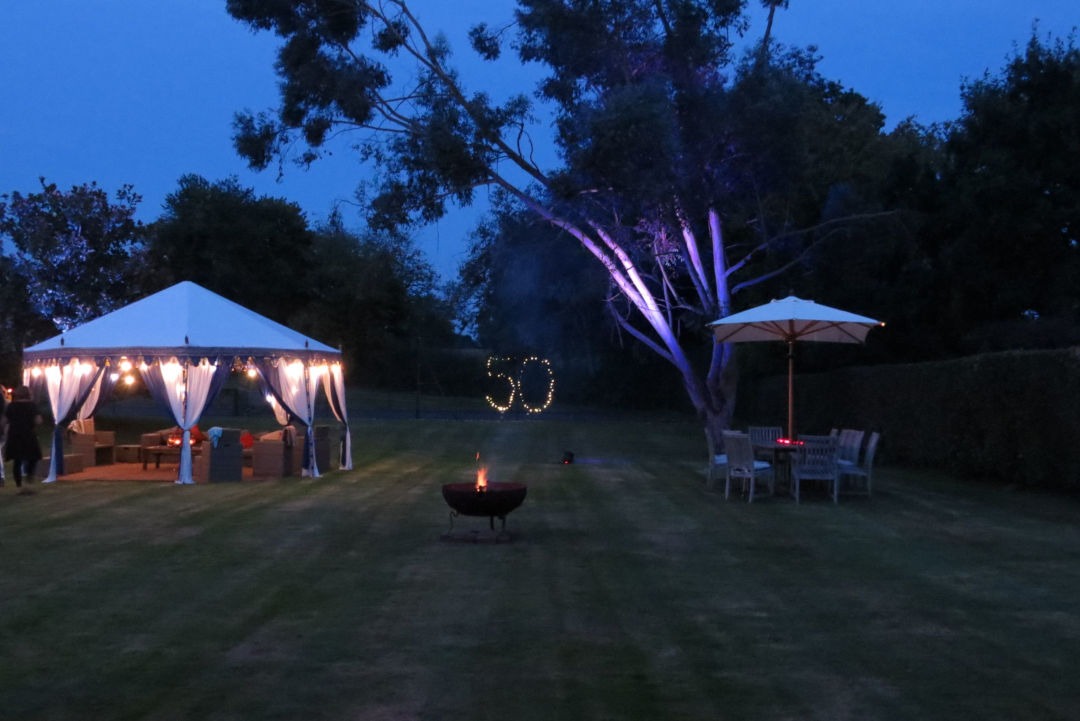 Pricing
Our Indian pagodas are available in a single size, so prices are not dependant on number of guests – as with some other tents from Moroccan Marquees. Prices instead are based on the decorated or not packages: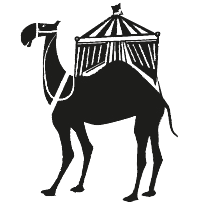 Pagoda only – from £500*
Decorated Pagoda – from £650
Book An Indian Marquee Hire
Want to know more about our Indian marquee hire process or wish to discuss your event? Get in touch with our team today and we'd be happy to help.
Contact Us