If you have a strong wanderlust or deep love of far off lands, an Arabian themed event is an amazing way of creating a magical evening for you and your guests.
Arabian inspired and styled events have had a resurgence of late and we've got the prefect Arabian-themed tents and accessories to help you make that happen.
There are 1001 ways to put on a themed event in an Arabian tent, from going big with spectacular style and entertainers, to more intimate and luxurious gatherings. Here, we offer a few ideas for crafting a fantastic party for different occasions, from birthdays to corporate events.
Arabian Themed Wedding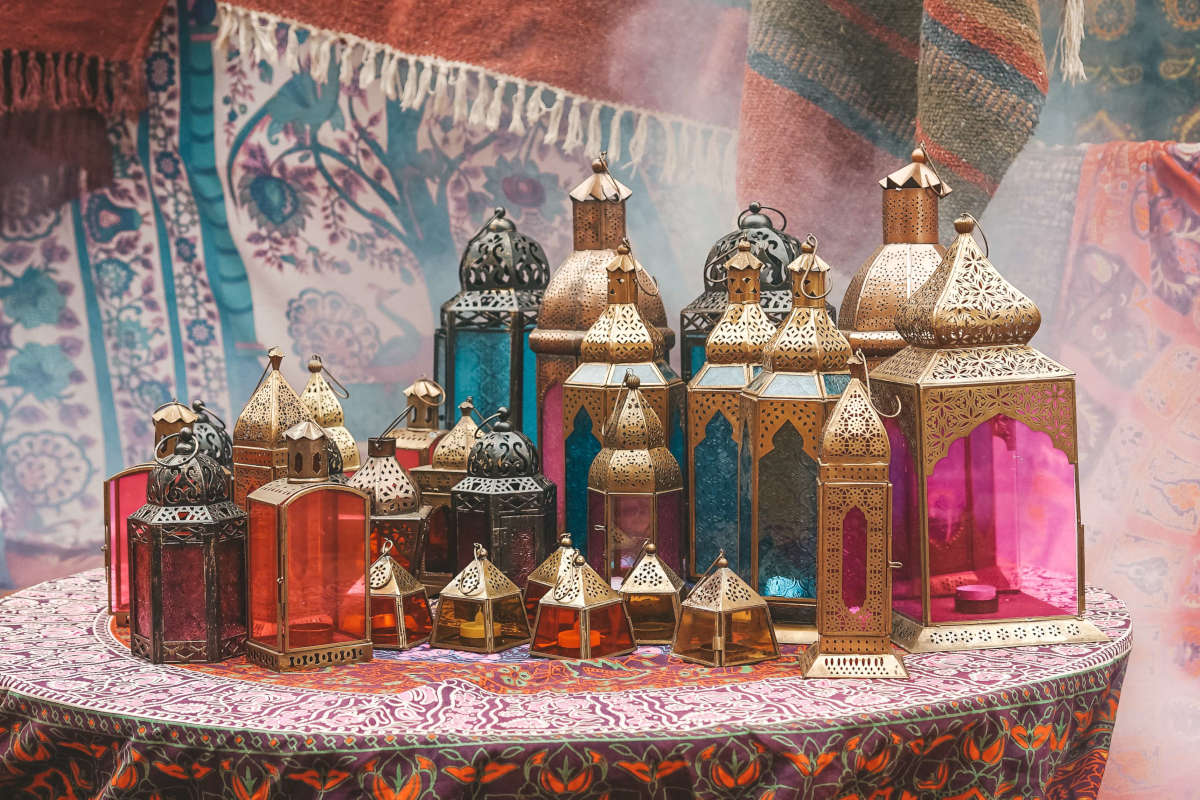 Arabian weddings are glamorous and elegant events with bold styles and traditional colours. Using an Arabian tent for your wedding can be a fabulous way of transporting your wedding party and guests around the world, even if you are staying local (not everyone can afford a destination wedding after all!).
Outdoor wedding tents can be accessorised with carpets and blankets in the deep sea blues and royal reds, matched with cushions in ornate gold and copper patterns. Leave sides open in summer, and add heat lamps in cooler seasons to ensure guests are cosy all evening long.
We can set up a themed Arabian tent to allow for lounge dining on low tables, with guests seated on big cushions, including a raised area for the couple.
Metal lanterns with candles will give subtle, warm lighting all around. Alternatively, you can create a dance floor in the middle of the room, offer chairs and cushions around the edges for breaks, and set up a DJ stage with sound system to pump music at a wedding reception.
Aladdin Themed Birthday Party
2019's Aladdin movie from Disney has renewed interest in Aladdin-themed birthday parties. But these don't have to be aimed at children – though there are certainly Aladdin themed kids party ideas that can be taken from this. For an adult event, an Arabian tent can invoke the bright, fun and celebratory feel of the remake, with entertainment to match.
Using a stretch tent you can create any kind of space outdoors. For a birthday dinner party, you can recreate a palatial room, think: big lanterns, bars with themed cocktails, and colourful curtains in fushia, lapis and chartreuse.
Set out long tables with chairs and serve Middle Eastern dishes on traditional plates and bowls. Servers can travel with skewers of meat, adding a local bazaar ambience and physicality to the feast.
If you are looking for more party and less meal, clear most of the tent space and create a couple of lounge corners with soft seating. Add bars to each side and add platforms to make a central stage. You can have entertainers of all kinds performing, from belly dancers and singers to magicians and acrobats – all garbed in Aladdin inspired garb.
1001 Nights Themed Corporate Event
Corporate events are a chance to wow clients, guests and team members. Using an arabian theme allows you to add a twist of what might be a black tie event and invite attendees to let their hair down for a night. The Middle Easten folk tales, One Thousand and One Nights might not be familiar to everyone but the essence can be invoked in the catering, decoration and performances at your corporate event.
With corporate events, you are typically inviting a lot of people, so you need a flexible space that can work for a significant number of people. Stretch tents are ideal for this as you can erect coverings in all kinds of spaces, be it the grounds of stately homes, botanical gardens or another open space. You could even use a few tents to create areas for guests to travel between, getting a taste of the breadth of wonders that the stories tell and the rich history that they are based on and in.
Catering should be Middle Eastern cuisine; include Iranian or Indian dishes – which are thought to have inspired some of the stories. This can be set up in a buffet style for guests to serve themselves, or you can encourage community style dining with smaller round tables where large dishes are served on sharing platters.
If you want to add drama and extravagance to your corporate event, you could have a network of stretch tents set up around the grounds of your venue. In each, performers can re-enact or embody the various stories from the Arabian Nights. For example, one could be a thieves den with said thieves merrily wandering around enjoying their treasure. Another could feature pirates and costumed performers as monsters, showing the tales of Sinbad.
Simpler corporate events using an Arabain theme might use the stories to inspire the decor, food and drinks, but use long tables or a series of round tables to create a dining area. A stage can easily be raised on one side with projectors and microphones for speeches and awards giving.
Your Wish Is Our Command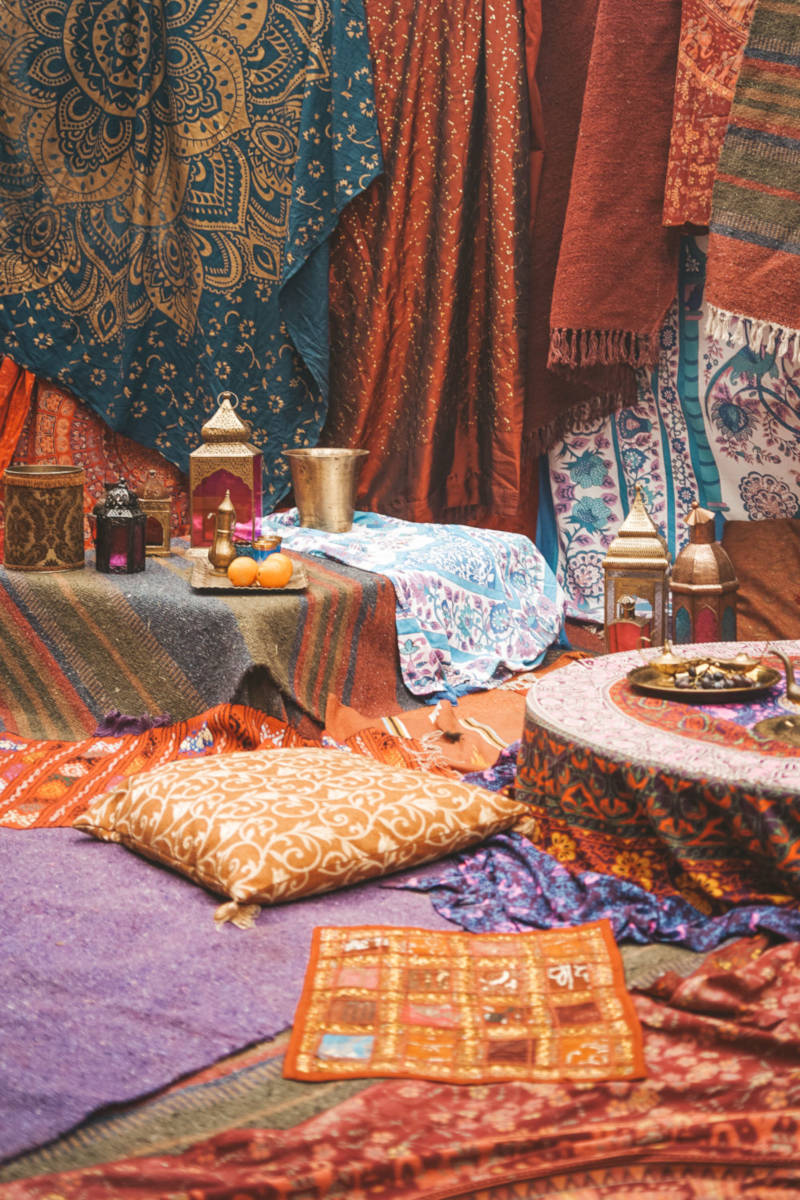 There are swathes of ways in which you can create a dinner, party, celebration or corporate event using an Arabian theme. You can choose to make it as extravagant as you like or as simple as you want, making the most of little touches that will make the theme come alive for the attendees.
The above is only a small cross section of what could be achieved with an event in a stretch tent. Contact our team to discuss you event or find out more about our Arabian tent hire.